Whether it is a grown woman or a young girl, every female likes to braid her hair. The hair looks strong and great when they are braided, and they give a great look to a woman. With them, you get a great hold of your hair and the fun fact is that there is an unlimited number of braid styles you can do and then you can impress your peers with those styles. I include gorgeous hair braiding style 2021. 
There are a lot of braiding techniques that one can opt for, and it all depends on the various factors that affect you and your hairstyle. The important thing in any braid style is the technique and the proper amount of hair volume to be used. A person needs to familiarise herself with different hairstyles before applying any of them to herself. This is the reason you need to know about different hair braid techniques if you want to look good. Braiding needs strong hair.
If you are set to choose a braiding hair technique, then you need to care about an important braiding factor before choosing any style. The various factors that affect any braid style are length, volume, texture, and strength. They play a key role in your braids. So helping you with braiding techniques before are some of them.
Strand Braid
If you are a beginner and want to have a simple braid for your hair, then the Classic 3-Strand Braid is for you. It is a simple technique and a lovely one. You can achieve it by sectioning the required amount of hair into specific three sections. Then all left to do is to alternate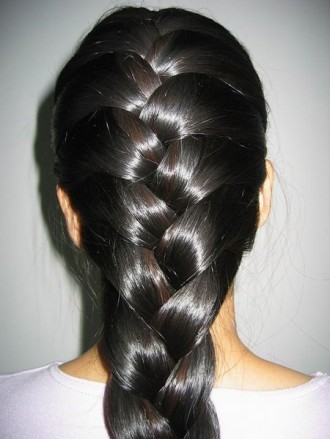 each section over another and do it until you have reached the end of the hair. At last, you just tie off at the end.
Hair Braiding Styles 2021-French Braid
If you have mastered the 3-strand alternate braiding technique then you are going to love this technique of braiding. French Braiding is a trendy hair braiding style 2021. In this technique, most of the things remain the same as you just start to scalp rather than at the base of your head. Then you divide your hair into three sections and start adding hair to each section when you start braiding across or down your head. This results in the weaving of braiding onto your head and doesn't let it dangle. We also know it as the Dutch Braid.
Accent Braid
If you want to have small braids and want to accessorize your hairstyle, then you need to try this braid style. These small accent braids can be easily pinned, curled, spiralled, and then left loose so that you can add attractive details to your hair.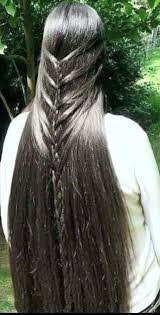 African hair Braiding Styles 2021 – Crochet Hair
Crochet Braiding style is the fanciest African Hair Braiding Styles 2021. If you want to hide your braids and don't want others to notice them, then you need to try these braids. Crochet Braids are not one of the most glamourous braids out there, but these do their job of hiding well. They are an important part of the hair culture and you would see them mentioned a lot. These are tiny braids and are mostly used to anchor the hair extensions. The bad thing with these braids is that they are very tiny and consume a lot of time of anyone. They are also very hard to master, and most of the time you need a professional to master this type of braiding.
This is one of the most creative hair braiding style 2021, because it only uses two strands of hair and in this, you take the two sections and then individually twist them in an opposite direction. You twist them in a clockwise and an anticlockwise direction. After this, you twist them together and then tie them at the end. As these two strands are initially twisted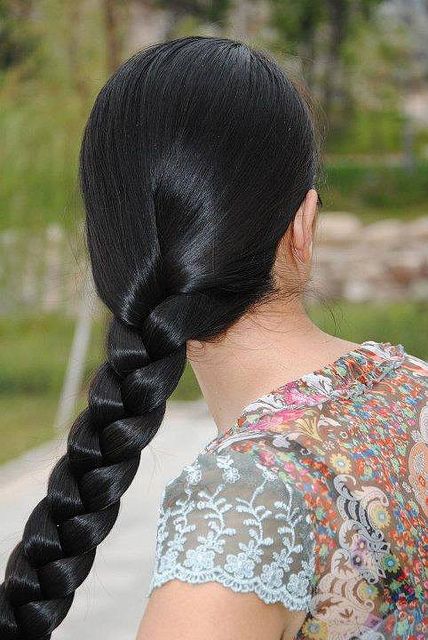 Individually then twisting together, you would be able to create a good amount of tension. This will help you in keeping the braid in its place and help you look flawless. Although this braiding is time-consuming but worth a try.
Another famous and quite creative braiding technique is the Fishtail Braid which is a very simple but tedious and time-consuming technique. For this, you need to begin with the total desired amount of your hair and then divide them into two sections further. Then you need to take a very small piece from underneath and pull it across the centre of the opposite section. Then you just need to pull and repeat these steps further. The drawback here is that it can be really difficult to keep track of all the little parts. Due to this, it is a time consume braiding.
Lace Braid
If you have loved or mastered the French Braid then you would find this braiding really easy and this braiding involves the same technique mentioned above. The only twist here is that instead of pulling the brad tight to your scalp you would be focussing on weaving the ends of the hair together. This braid helps in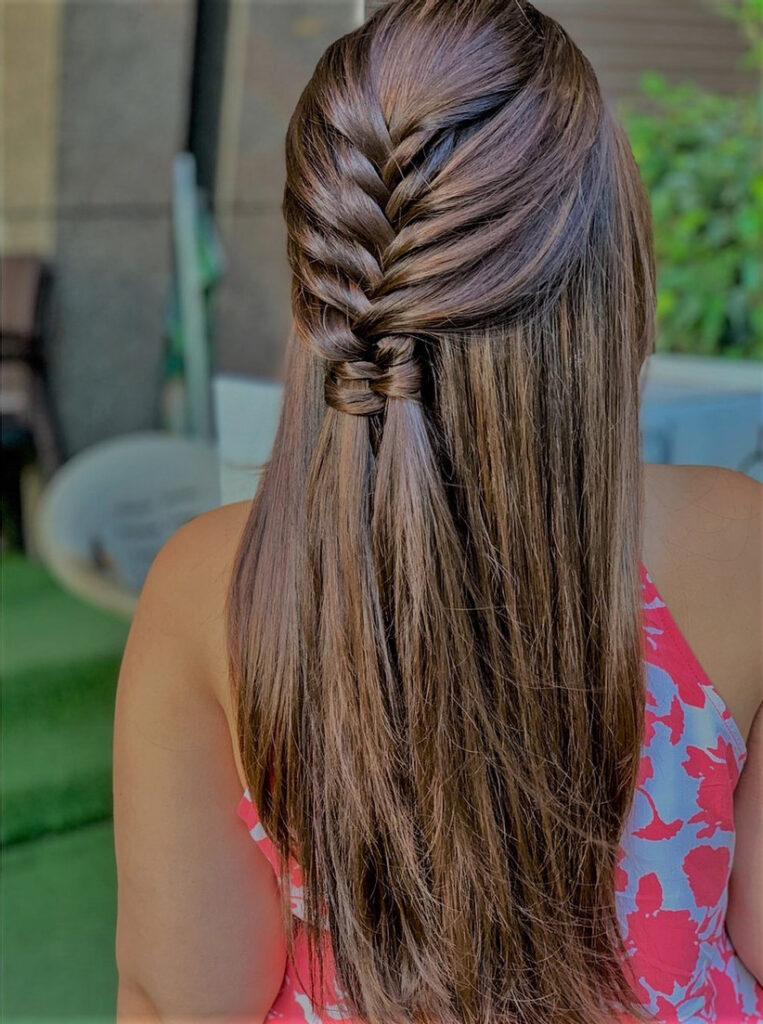 weaving the ends into one another and help you together. They work just like the lace trim.
It is one of the most fun braids available today and it involves dividing your hair entirely into multiple braids. You can use many cornrow braids or simple triple or quadruple French braid. But the thing is to get this kind of braid over your head you need the help of many professionals and you might need the help of your family members if you are doing the braid at your home. This braiding is not easy but the multiple braiding and seriously increase your hair volume by adding some to them. They also offer a good amount of hair protection and you can wear them for a longer period.
These were some of the creative braid styles that you can try at your home any time you want. You can try any of them and it is for sure that you would look great in any of them. Most of the stylists recommend these hairstyles and you won't be disappointed with these hairstyles.