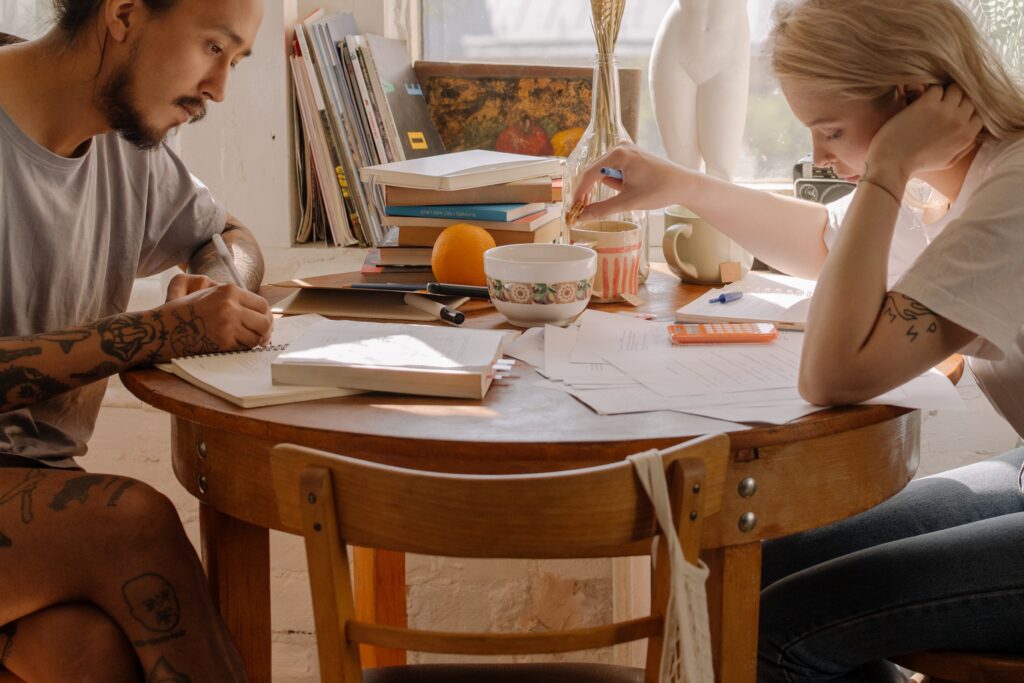 Allen or Resonance? Since the advent of coaching institutes and the IIT JEE exam, there is a war that has been going on, and the name of that war is Resonance Vs. Allen. So which is better Allen or Resonance?
Most of the country's people get confused between Allen or Resonance for IIT JEE, and the main reason behind all this is the name of both these institutes. 
These both are some of the most sought after coaching institutes in this country. Both these institutes have a very good reputation when it comes to coaching for IIT JEE and NEET. Both are authentic, and both of them have some of the greatest teachers in the entire country. But the thing is the confusion of choosing between these two is nationwide.
So when I was about to choose from the institutes, I decided to go with the Resonance because it doesn't advertise foolishly, and it seems to be more focussed on IIT JEE. In contrast, Allen focuses more on the medical side. Allen is much more crowded than the Resonance, and there are many more Allen centers in Kota when compared to Resonance. This means that there is much less teacher to student ration in Allen when compared to Resonance.
This is why I preferred Resonance for my IIT JEE journey. Honestly, this seemed to be really a good deal as both institutes were asking the same, and there was only a minute difference in the fees.
If you ask me, I have been to Kota, and I can tell you this with full confidence that you would find better IIT JEE teachers in Resonance when compared to Allen. Although there is also a section of Medical competitive exams in Resonance but anyone who knows the history of Allen in the field of Medical exams would prefer Allen over Resonance or any other coaching institute.
The Resonance also gives special attention to the quality of material that they provide to their students, and sometimes I think that Allen doesn't give much attention to the quality. They provide a lot of attention to the quantity, and this is the reason you would see many booklets of the Allen, whereas you would see the quality of questions much better in the Resonance's study material.
Allen also has different study centers in the Kota itself, which means that you don't know which study center you would get admission to. Whereas this is not the case with Resonance because there is just one main building of Resonance in Kota and all the standards and even dropouts tend to study there.
I also like the rewarding system in the Resonance as you get to study in the top batches, which means compete with the top students only if you study hard. You need to score well in the tests, and only then would it be possible for the teachers to promote you to the tougher batches. But in the case of Allen, I have heard that there are some partialities and some discrepancies. I researched a lot before deciding the perfect institute for me most of the netizens recommended that I should come to Resonance instead of Allen if I were pretty serious
regarding IIT JEE. This decision of choosing institutes had a similar confusion like the one that I faced when I was about to choose between medical and non-medical. I remember the day I had to make that difficult choice as it also involved a lot of googling and other stuff.
When I searched this topic of comparing between both institutes, I got to see that most of the IITians were in favor of the Resonance because they believed that the Resonance is much more focused on IIT JEE. They simply regarded Allen as someone who wants to score well in the medical exams. This was a bummer for me because I didn't know it back then. So as the people said, I decided that I would go with Resonance instead of Allen. I decided on the basis that it is totally worthless to get confused between both of them as clearing the exam totally depended on me.
This is one of the most misheard and bad facts that people believe that coaching institutes are responsible for selecting these colleges. All these institutes can do is provide you the material to get success in these tests. You just need to put your own effort into the test and its preparation. Without your hard work and dedication towards this test, thinking and judging all these coachings, institutes is just in vain.
It is a famous saying that the institutes won't spoon feed you all the content, and it is you who has to learn and memorize everything. This will help you solve different questions, and you would be able to clear the most anticipated exam in this country. This way, you would be able to realize your dreams and make them come true.
Besides Resonance and Allen, there are many other coaching institutes in Kota, but most people only want to trust big names. They don't think that the small coaching centers would be able to fulfill their coaching needs. This is the reason the strength of these coaching institutes is just mammoth, and you cannot ignore the strength. Both these coaching institutes are great for selection.
As I said, this all selection depends on an individual, and no one can force down the decision to get into any institute on you. Many students in Kota also tend to go for the tuitions outside these institutes, but I think it is just a waste of time and money. The teachers appointed in these coaching institutes are enough to clear your competitive exam, and you don't need to get tuition from someone else.
I think both these institutes are the same at most of the levels but only differ in some.