You will be excited to know that some of the top bureaucrats and police officers of India like Mr. Rakesh Asthana, Kumar Tuhin, Manish Ranjan, Arvind Kumar are from Netarhat School. Vashishtha Narayan Singh, a mathematician of repute is from Netarhat School. Famous oncologist like Mr. Rajiv Sharan, entrereneur like Deepak Kumar, Mrinal Bhaskar in whose name there are several patents are all from Netarhat school. Perhaps the best school in India producing such prolific numbers of technocrats, civil servants, Doctors, police officers is Netarhat School.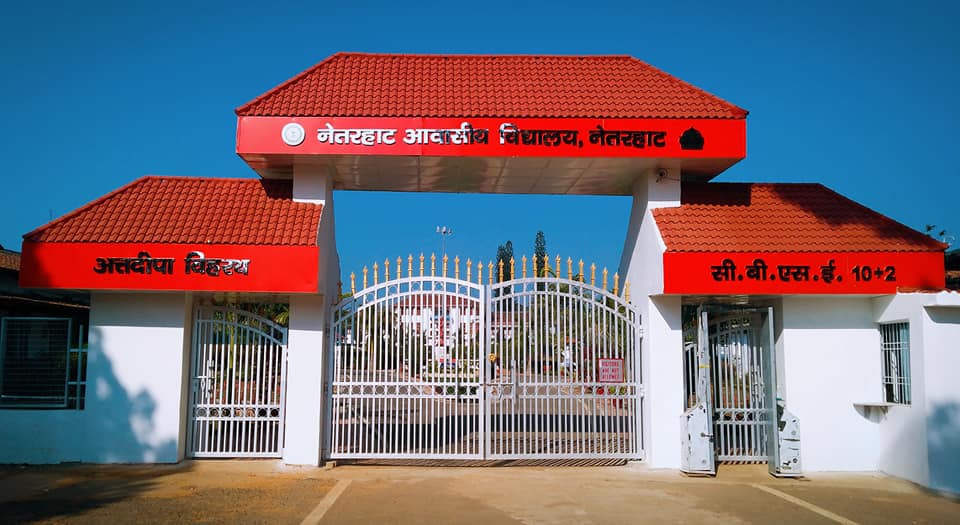 Netarhat school is having unmatched amenities in any of the school. They have there own metal craft room, for which late Prime Minister, Narsimha Rao had once said, "this school can produce wonderful technical craft". It's aero modelling department is functioning for more than five decade. Some of the best metal statues in the state of Jharkhand state has been made by Mr. Rajendra Gupta, who was a teacher of this school. Photography department or the painting department or let it be the music department of Netarhat school, they have all sort of facilities and students are groomed in these department for being the best. Teacher, Mr. Anshuman Chatterjee, who had joined as History Teacher is a great musician who has participated in many concert.
Its a two lane road approx. 153 km from Ranchi, the capital city of Jharkhand in the dist. of Latehar. Earlier Netarhat was in Palamu dt.