Twelve shivlinga in India
What are the 12 Jyotirlingas? The 12 Jyotirlingas in India are Somnath, Mahakaleshwar, Omkareshwar, Kashi Vishwanath, Kedarnath, Rameshwaram, Nageshwar, Bhimashankar, Trimbakeshwar, Grishneshwar, Vaidyanath, and Mallikarjuna.
There are 12 Jyotirlingas in total in India and they are spread in different states.
The 12 Jyotirlingas are spread over different countries in India like Gujarat, Maharashtra, Jharkhand, Madhya Pradesh, Uttar Pradesh, Uttarakhand, Tamil Nadu, and Andhra Pradesh.
Somnath temple Gujarat. Who invaded the somnath temple? somnath temple history. Somnath temple timings. You will find answer to all about above.
Shree Somnath is first among the twelve Aadi Jyotirlings of India. It is seven kilometer from Veraval and now comes under Somnath Veraval district. Earlier it was a part of Junagadh district in Gujarat. Nearest airport is Rajkot from where daily flights from Mumbai. The Pran-Pratistha at the existing temple was done on 11th May 1951 by then President of India, Dr. Rajendra Prasad.
Varanasi or Banaras is in Uttar Pradesh, where the famous temple of the Kashi Vishwanath is situated. It is on the bank of river Ganga and the temple is in the centre of the Banaras city. It is well connected from all major metropolitan cities through train and direct flight. 
Kedarnath is located on the Garhwal Himalayan range near the Mandakini river, which is a tributary of Ganga river in the state of Uttarakhand, India. Due to extreme weather conditions, the temple is open to the general public only between the months of April and November.
Mahakaal Ujjain is a famous temple
Mahakaal Ujjain. Mahakaleshwar temple Ujjain is located in Madhya Pradesh. It is approx 60 km from Indore, the commercial capital of Madhya Pradesh. Mahakaal Ujjain is popularly known as Ujjain Mahakaal temple.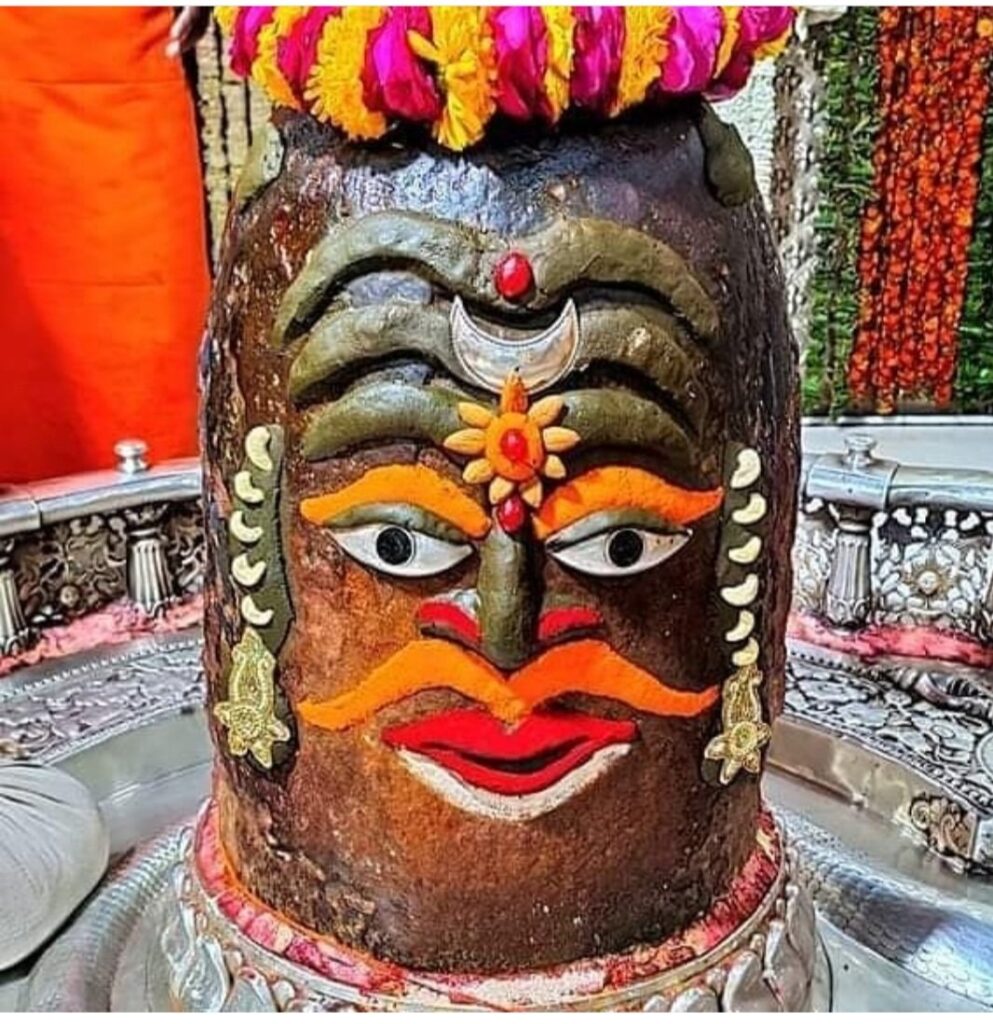 One thing to be sure of is, this market always knows the trend waves and knows when to ride it. The market is full of the trendiest fits as if pulled directly off the shelves of stores at luxe mall.The cute fits of knitted Cardigans, bootcut jeans, long maxi dresses, academic plaided skirts, Basics, heavy sweatshirts, coats , shrugs, trendy with dupes of Singer's merch resembling those of Billie Eilish, Selena Gomez, Justin Bieber, The Weeknd and more on the list.
There is a variety of footwear, crazy dupes of high-end stripper heels to catwalk pulled off the shelf kitten heels. Right from canvas to Vans, from Puma to Adidas.
Where is Reameshwaram Temple? What are rameshwaram temple timings, all details about rameshwaram beach temple, rameshwaram temple god including rameshwaram temple contact number you will find here. 
Srisailam is in Karnool Dist. of Andhra Pradesh. Nearest airport is Hyderabad. It is exactly at four hours drive from Hyderabad airport almost at a distance of 200 kms. Srisailam is situated on the River Krishna in Kurnool district of Andhra Pradesh. Other Nearest station is Markapur railway station. Srisailam do not have a railway station to allow trains to Srisailam.
The high end, hot couture loathes the street sides.There are stores such as Aza, Monisha Jaising, Atosa, Herringbone & Sui, Anokhi , AND , Vogue fashion, N&M design studio, Raghvendra Rathore and many more on the list.
It is in Jharkhand state. It can be reached from Jasidih on Patna Kolkata rail line. Devghar is hardly ten km from Jasidih. Devghar is popularly known as Babadham. Nearby Basukinath which is at approx 80 kms is also frequently visited at the time of visit of Babadham. Bolbum ka nara hai Baba ek sahara hai lyric rants from Sultanganj in Bhagalpur to Devghar during Sravan month.  water in lutiya is fetched from holy river Ganga at Sultanganj is carried for pouring on Shivlinga at Devghar. 
It's a picturesque location. I had a drive from Mumbai on Pune Expressway. almost twenty kilometers before reaching to Pune, I left the expressway. Pictureque valley of Sahyadri, little bit dangerous to drive but it was fun. 
Aerial distance from Mumbai is very less but driving time is minimum five and half hours.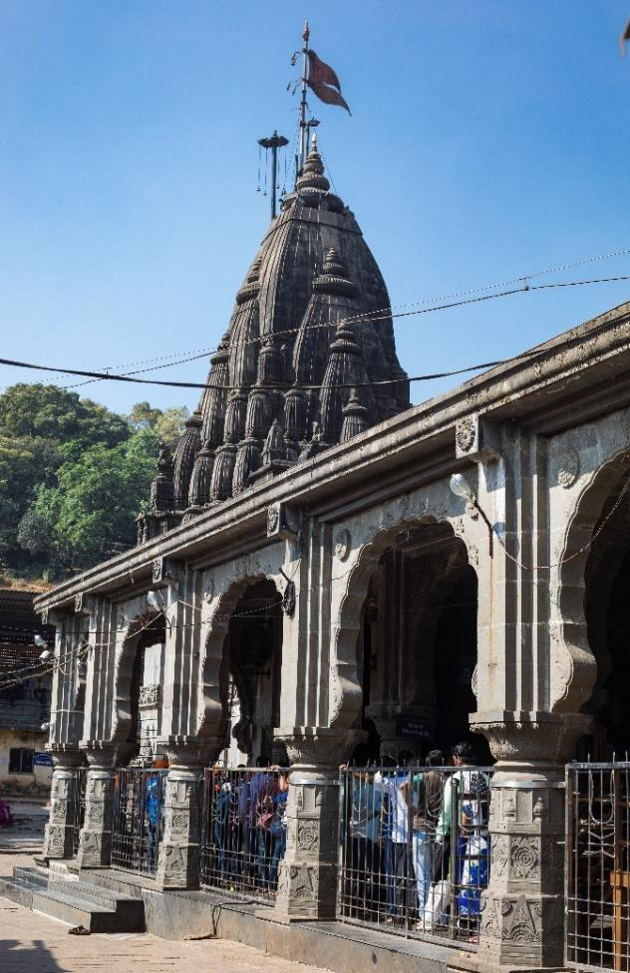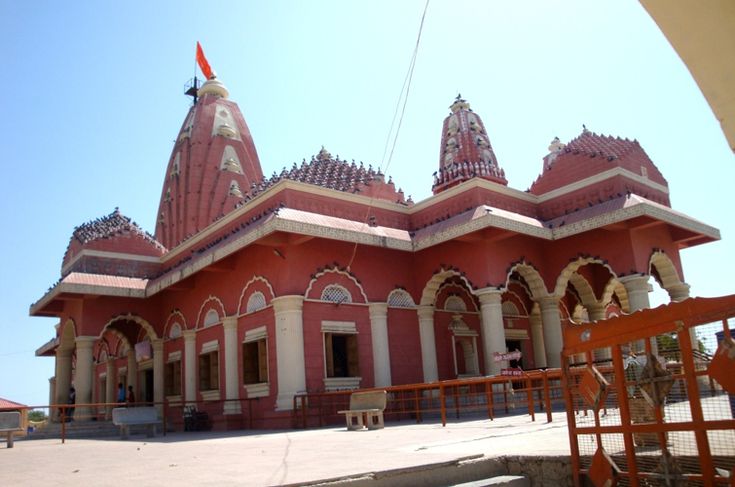 Located on the route between Dwarka city and Beyt Dwarka Island on the coast of Saurashtra in Gujarat is this important Lord Shiva Temple. It is enshrined by one of the 12 swayambhu (self-existent) jyothirlingas in the world, in an underground sanctum. A 25 m tall statue of a sitting Lord Shiva and a large garden with a pond are major attractions of this rather serene place. Some archaeological excavations claim five earlier cities at the site.
Nageshwar was believed to be known as 'Darukavana', which is an ancient epic name of a forest in India. Below are well-known legends attached to this mystical temple.
According to the legend, 'Balakhilyas', a group of dwarf sages worshipped Lord Shiva in Darukavana for long a time.
It is just before the Aurangabad city. Site of Daulatabad is visible from the temple.
The Trimbakeshwar Temple is approx 20 km from Nashik City and almost 160 km from Mumbai suburbs. It opens at 5:30 AM and closes at 9 PM. The general darshan is allowed from a distance of about 5 meters and only devotees who want to perform special Poojas are allowed to enter the main sanctum and touch the Linga.
Temple is very close to the origin of Godavari River. lots of pilgrims used to be visible from Andhra Pradesh. 
The Mangal Aarti is performed at 5:30 AM to 6 AM.
Nearest airport to Omkareshwar is Indore and nearest railway station is Burhanpur. Taxi and buses are available from Burhanpur as well as Indore which is almost equidistant from the temple.
Omkareshwar Jyotirlinga a shiv temple on Omkar mountain an island in mid Narmada. Omkareshwar is now a developed place as compare to old village type reputation, It has number of Hotels having good lodging and boarding facilities including a/c rooms and restaurents.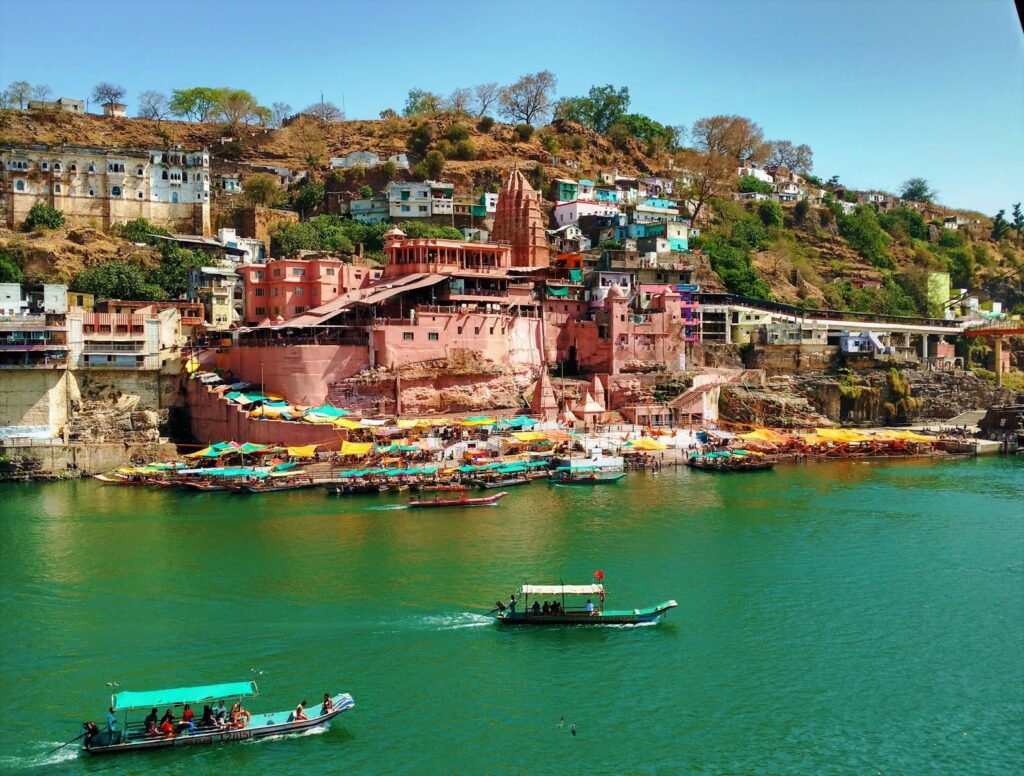 As indicated by Śiva Mahāpurāṇa, when Brahma (the divine force of creation) and Vishnu (the type of God during safeguarding) had a contention over incomparability of creation. To settle the discussion, Shiva pierced the three universes showing up as a colossal limitless mainstay of light, the Jyotirlinga which later cooled into the blessed mountain Annamalai (on which the Temple of Arunachaleshwara is located).
Vishnu and Brahma split their approaches to downwards and upwards separately to track down the finish of the light in one or the other course. Brahma lied that he discovered the end, while Vishnu surrendered his loss. This lie of Brahma infuriated Shiva making him revile Brahma that despite the fact that he is the maker of the universe he would not be loved. The jyotirlinga is the Supreme Shiva, partless reality, out of which Shiva showed up in another structure, Lingodbhava. The jyotirlinga hallowed places are sanctuaries where Shiva showed up as a red hot segment of light.