List of best restaurants in Mumbai has been prepared after several visit to the top restaurants in Mumbai, all famous restaurants in Mumbai which includes best Chinese restaurant in Mumbai. Best restaurants in Mumbai are based on food quality, hygiene, crowd type and ambience  of top restaurants in Mumbai. 
Leopold Cafe & Bar is a casual dining restaurant serving Chinese preparations. It is at a highly-rated place in Colaba area of  Mumbai. Amidst the hustling-Bustling of the Elite, there is the very well reckoned resaturant, it is praised for its timely service and is a nice joint to visit when one is looking to satiate hunger pangs with tasty, hygienic food at reasonable prices. 
"Lotus Café timing starts from 11:59 AM to 10:00 PM now a days and it is airy and outside view of the garden maintained by J W Mariott is amazing on the Juhu Sea shore, however, way to beach is not open from inside it. We visited "Lotus Café during Christmas, wherein a well decorated Christmas tree was mesmerizing us.
It is in Suburbia Mall, Linking Road, Bandra West suburb of Mumbai. Restaurant is known for its sophisticated ambience and Sunday brunches, this is a mesmerizing place to visit. Serving delicious Japanese dishes, they have a full bar available to relish some exquisite drinks with one'sfood. The interiors and decor are breathtaking and will surely leave one in amazement. A perfect place to visit to enjoy some luxury dining with friends and family. Recommended: Veg Sushi, Tempura Prawns And Kakuna Pork, , Veg Sushi, Miso Soup, Rock Corn Tempura, Chicken Teppanyaki, Rolls, Brownie, Fish, Noodles, Fried Rice, beer etc.
The linking road Bandra is much like Pandora's Box. Full of magic, mystery and surprises! 
With a market place like Linking road, you are bound to find yourself in a crowd of no less than 1000 people at a given time.
Vast interiors inspired by Mumbai's heritage bungalows – stone walls, stained-glass windows, high ceilings – The Bombay Canteen opened in 2015, proving a popular, family friendly addition to the city's dynamic dining scene. Menus by Top Chef Masters winner Floyd Cardoz and Thomas Zacharias, formerly of New York's Le Bernardin, celebrate and reinterpret Indian classics: signature dishes include mighty Goan beef olives and smoky, charcoal-grilled chilli calamari. The Canteen Bakery is the place to pick up old-school snacks such as mawa cake with spiced plum jam, while exuberant, Colonial-inspired cocktails served in goldfish-bowl-sized vessels only add to the festive atmosphere.
Address : Unit 1, Process House, SB Road, Kamala Mills, Radio Mirchi Office Lower Parel, Mumbai, Maharashtra 400013
Closes 1:30AM 
Food: Bhopali Chicken Rezala, Kodava Mushroom, Houseboat Seafood, Butter Garlic crab Kulcha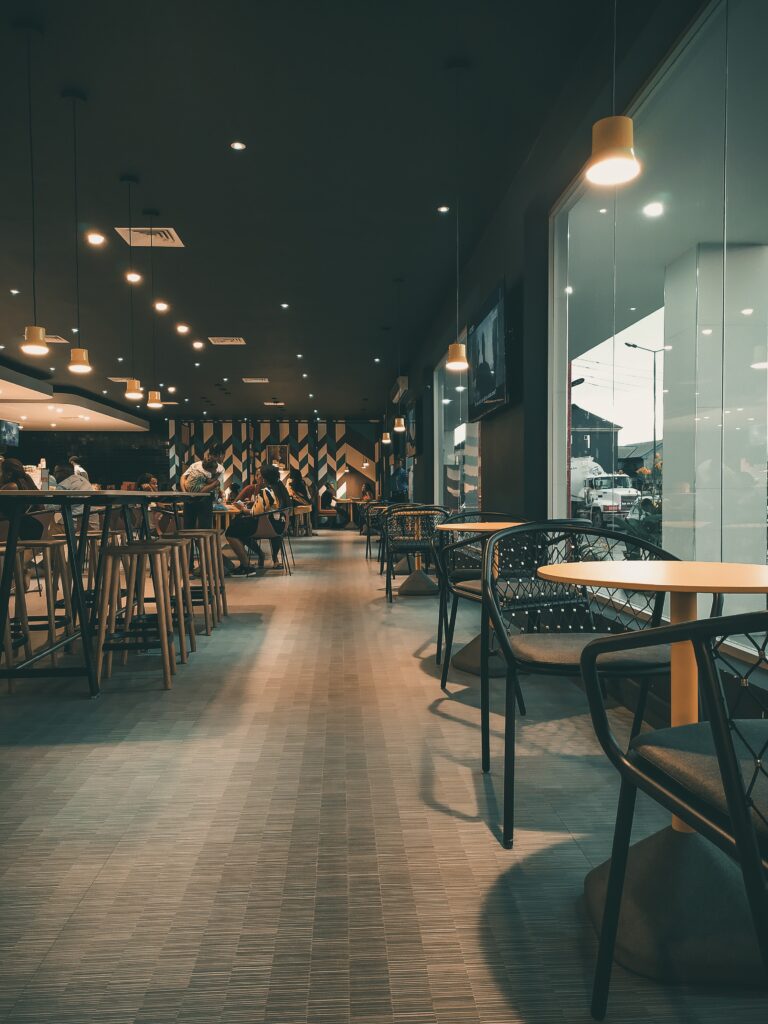 Copper Chimney is a great restaurant at Chembur, BKC, Bandra and even at Thane. 
Widely regarded as Mumbai's favourite seafood restaurant, Trishna is popular with travellers, locals and celebrities alike. The extensive menu may seem overwhelming at first – there are 21 sauce options for the king prawn alone – but rest assured everything is exceptional. Most come to sample the legendary prawns, but save room for the fresh jumbo crab with lashings of butter, pepper and garlic, the seafood biryani or the Bombay duck (a type of fish). Overlook the simple decor – Trishna is all about the freshest fruits of the ocean, as its hordes of daily customers will testify.
Address : 134 B Bharucha Road, Kala Ghoda, Fort, Mumbai, 400001
The Bombay Earth is a multicuisine pure veg restaurant. The menu is extensive with dishes from across the globe. The Bombay Earth is pure vegetarian restaurant located inside the eskay resort Borivali.
The place is located in super green and calm environment. The restaurant has beautiful elegant ambience and their hospitality was also great. Everything you will appreciate after visiting 
Located just alongside the busy Link Road, don't mistaken it to be a resort with disturbance of the horns of vehicles. The entry lane itself leads you to an entirely different aura. With good parking facility, their surrounding is well maintained with greenery and cleanliness. You'd find families chilling around away from the stress of city life. Proper security lead us to The Bombay Earth located on the first floor. It is a huge area covered with proper lighting's and couches at one end and chairs at the other, inclusive of a bar counter.
Western Suburbs, Eskay Resorts, Off, Linking Road, Borivali West, Mumbai