The capital city of India, Delhi, is in the northern part of our country. It is rich in heritage and culture. You can say Delhi has a great balance of traditions and modernization. Delhi has something to offer everyone from historic monuments to high-street fashion and cafes. It would be great to start the Delhi tour with some historic places and, along the way, visit every tourist spot that you can in a day. You can take metro rides or local autos to roam around in Delhi. They are easily available and accessible everywhere. So here we will take a look at what all you can visit in a day in Delhi.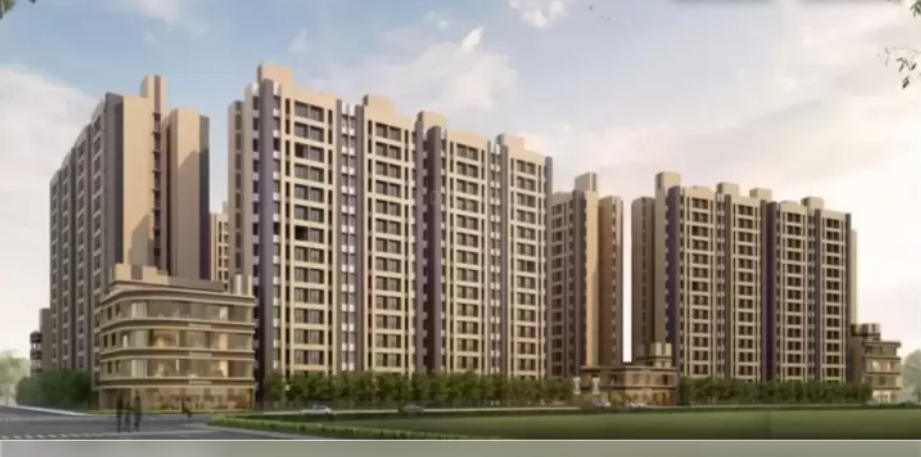 First of all, let's start with the historic monument of India, the India Gate. Oh, do not get confused it with the Gateway of India. That is located in Mumbai, and they both are very different from each other. India Gate is the real beauty of the capital city. It was established in 1931 in memory of 86000 soldiers who died fighting the First World War. It is 42 mts high and regarded as the War Memorial of India. The monument is located on the eastern edge of the Rajpath. Take the Central Secretariat metro on the yellow line if you plan to come by metro. In Delhi, there are in total of 10 metros.
Unlike the Gateway of India, India Gate is huge, spacious, and has lush green lawns and an artificial lake. The environment here is so pleasant that you can come along and picnic with your loved ones. In the evening, you can see various street vendors offering tasty street delicacies to visitors. There is a wall made having names of several Indian and British soldiers carved in it. Architect Edwin Lutyens did the design of the India Gate. Amar Jyoti Jawan represents the immortality and sacrifice done by the soldiers and is the most patriotic place in Delhi. Both sides of the gate have carvings of the word India, and a quote is stated just below it, honoring the sacrifice.
India gate holds a major significance for the country apart from being a tourist spot. Indian President every year unfurls the national Flag on Republic Day and pays homage to the soldiers. Then a parade from India Gate to Rajpath is a sight to witness. The other tourist places to visit nearby are Rajpath, Qutub Minar, Rashtrapati Bhavan, and Parliament. A boating club also allows visitors to boat in the beautiful lake from 2 pm to 9 pm. Adjacent to it is the Children's Park, where there is a wide array of kids' activities to enjoy.
India Gate lightens up at night beautifully and is enhanced by the fountains. The light show timings are from evening 7-00 to 9-30. India is open for all day and night, and there are no entry fees for visiting.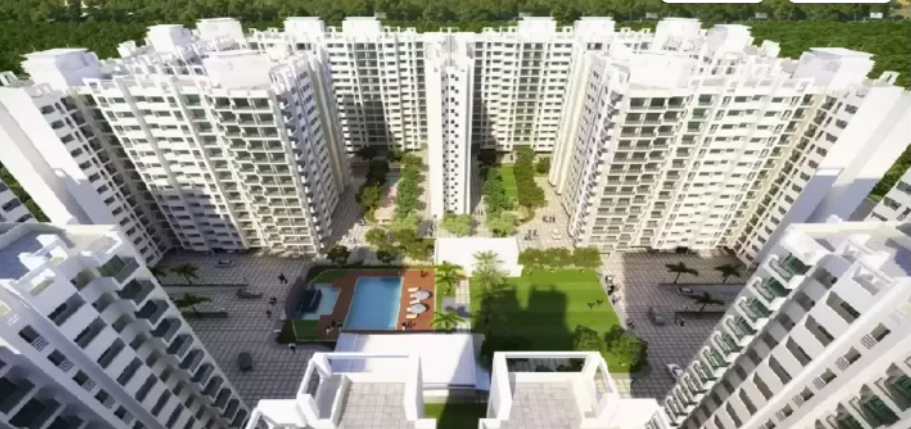 The government in Virar city arranges public schools. Therefore, this syllabus has been prepared according to the state system.
Maharashtra State Board. There are other private schools that offer other courses.
ICSE, CBSC. Bachelor's and Master's degrees in Arts, Commerce, Commerce, Management Studies and Technology can be obtained from these institutes in Virar. Excellence International School has attracted attention.
Youngster's hub – Connaught Place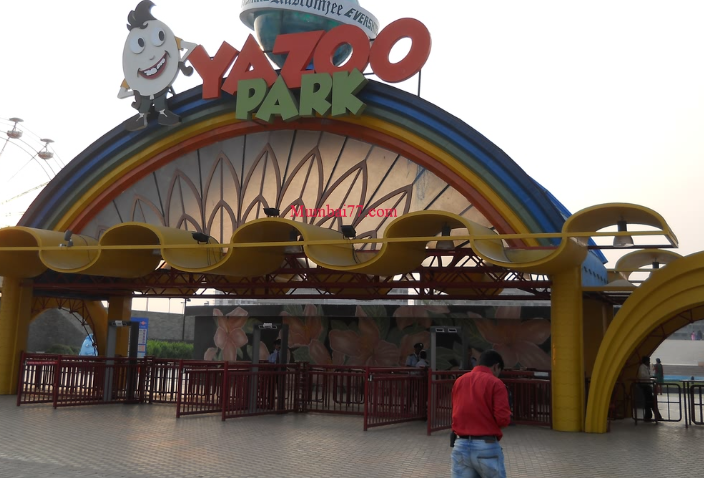 The most happening youth spot in the city is the energetic Connaught Place. The vibe here is so infectious that it has become a major hub among people. It is known as Rajiv Chowk, but people call it CP. It is a frantic commercial and financial hub but is most widely known for its nightlife and shopping. There are headquarters of several business firms in Connaught place. All branded showrooms can also be seen in CP. The posh locality is a favorite among new age generations. It has British colonial architectural design buildings, is heaven for shoppers, and is a delight for foodies. The place was named after the First duke Connaught and later renamed as Rajiv Chowk in the Gandhian area.
The nightlife is such a charm at Connaught place. Youngsters hang out with their friends and enjoy upon the delicious delicacies served in famous cafes. Some famous places in Connaught are Kingdom of Dreams, Hard Rock cafe, Farzi cafe, Ambience Mall, and more. The aura is so crazy, and you would definitely want to explore it at night. Near Connaught place is, the Rajiv Gandhi Park, Jantar Mantar, Palikaa bazaar, Janpath market, and India's first Illusion museum.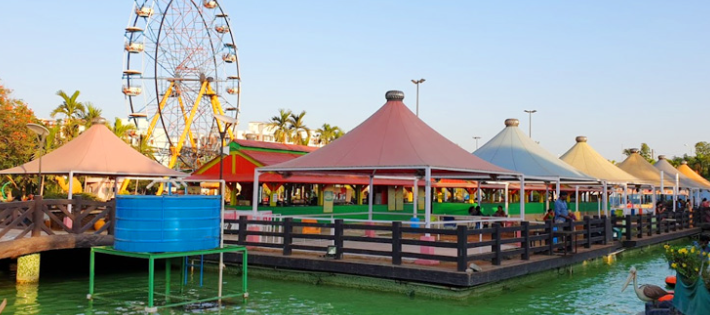 Kids' friendly- Rajiv Gandhi Park
Rajiv Gandhi Park is a spacious park spread across lush green gardens. You can immediately notice the fresh air and open sky providing a nice family time. Getting fresh air in Delhi is very rare, so do come and enjoy the pleasant atmosphere. Kids love in the park as there are several activities related to kids over there. People come on weekends to spend hours over there and have a mini picnic. You can witness people doing Yoga, Jogging, and exercising in the park. You can come here by shared autos, taxis, or local bus/metro. There are no entry fees to enter and sit in Rajiv Gandhi Park.
is Virar good for investment
Virar is a step, swagger, and jump destination for tourists visiting the city from all around. We can look at the city as one of the best shopping destinations in the Virar There are two primary sources for shopping; the supermarkets and the departmental stores. Supermarkets are the place to look for something unique and specialized. Shopping in Virar is really fun, with several supermarkets, malls, and stores in the city. All these offer a simple platform to get various household items and other necessary products like apparel, footwear, garments, toys, etc. At a cheap rate
Goddess Vajreshwari Temple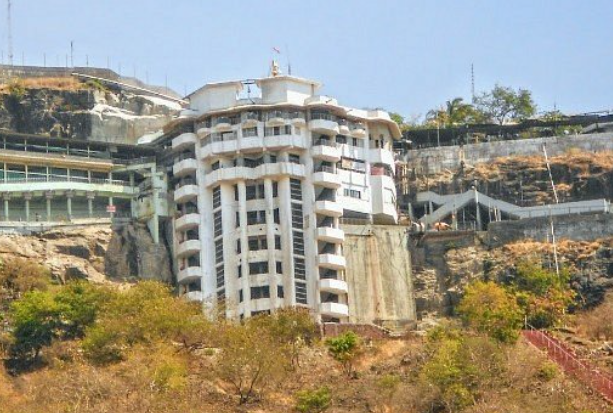 If you have come to Delhi and not shop at the local market, then your visit is not completed. Just outside Rajiv Gandhi Park is the famous local market called Palikaa Bazaar. It is known to be the only underground/basement shopping in India. There are a total of 7 gates to enter the Palikaa Bazaar. It is a huge market that requires at least a couple of hours to explore. Small shops offer electronic gadgets, shoe ware, clothing, and jewelry in the palikaa bazaar.
The majority of products available in Palikaa Bazaar are electronic products. The next is the clothing range. But it is different from other street markets like Janpant or Sarojini Nagar market. There is hardly any shop where you can bargain in Palikaa bazaar. The prices are a bit high compared to other street markets. All the shops apply the same formulae and won't allows you to bargain a bit. So if you are looking for cheap yet trendy clothes where the bargain is possible, try another local market in Delhi. But visitors visit here owning to the market's uniqueness as it is in a basement. Janpath market is nearby only if you wish to explore.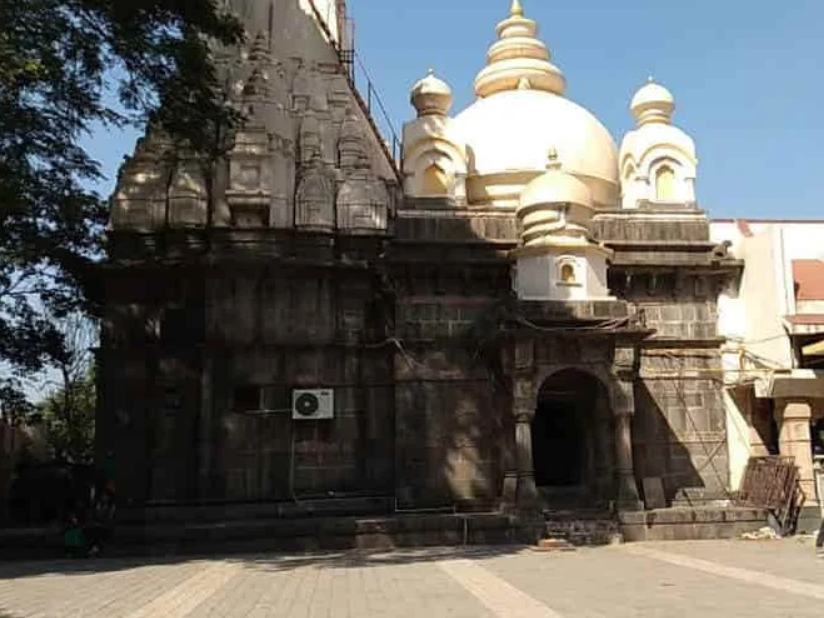 Hotel and Resort at Virar
It is probably the best resort near Mumbai. The location is very nice, especially the river view. The food is delicious. Three best wishes to the service staff. They are very useful and leave a way to help you easily. A must-visit for a good time away from the city.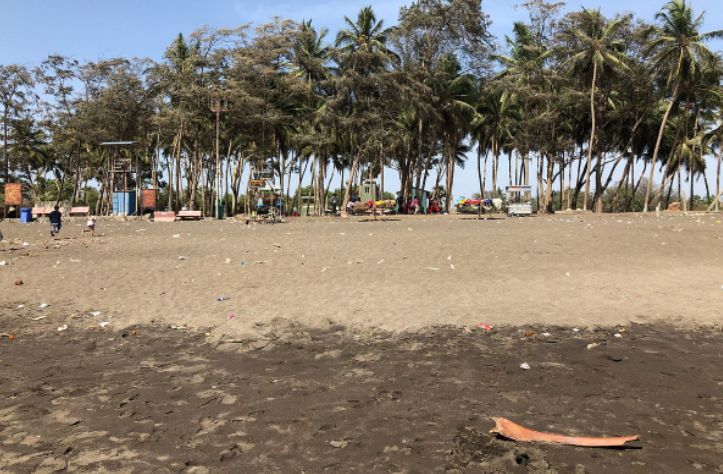 What attracts people to live in Virar 
Arnala Beach and Rajodi Beach are a few km west of the railway station. Navapur Beach and Watar Beach are just minutes away from Rajodi Beach.
You can take an auto from Palikaa bazaar and visit the Parliament of India. It would cost you around Rs 200 to reach parliament and Rashtrapati Bhavan from Palikaa bazaar. Rashtrapati Bhavan is the official home to the President of India. It was built in the British era and was home to British Governor-General until 1950. After the democracy, the President of India officially stays here. It is a huge mansion with four floors and 340 rooms. Parliament is at a distance of 750 mts from Rashtrapati Bhavan. They are at the western end of the Rajpath.
Sansad Bhavan, or Parliament House, has seat for our country's Lok Sabha and Rajya Sabha Members. But visiting Parliament from inside for a common man is not possible until unless they have visiting pass. Once you acquire the visitors' pass, you can go inside and view the historic place. Leaving from the rich heritage towards the India Gate, you can glimpse of Guru Bangla Saheb, the famous Gurudwara of Delhi. It is a sacred and peaceful place paying offerings to god.
How are the people in Virar?
Another historic monument of Delhi that is flocked by visitors every day is Qutub Minar. It is the highest minaret in India and was built by Qutubddin Aibak in 1199 to celebrate Muslim dominance. That is why it is also known as the "Tower of Victory." The Minar is constructed from red and buff sandstone and has numerous inscriptions in Nagari and Arabic characters. The Minar was restored several times, and its history has been carved at various places. With a height of 73 meters, it is the highest tower constructed in India.
One can easily reach Qutub Minar by taking the central secretariat yellow line metro. From there, a shared auto charging Rs 15 would drop you to Qutub Minar. The entry timings of Qutub Minar are from morning 6-00 to evening at 10–00 pm. The entry fee for Indian adults is Rs 40, while for foreigners, it is Rs 500.
Over time Qutub Minar has become a major tourist attraction in the city. Its architecture would amaze you. The place looks mesmerizing in the time of evening when it is illuminated with lights all around. The Qutub Minar has several others minars and tombs, such as the Quwwat-ul-Islam Mosque, the tomb of Iltutmish, Ala'i-Darwaza, and Ala'i Minar. The Ala'i Minar is next to the Qutub Minar and was constructed by Allaudin Khilji.
There are several other places to visit in Delhi, such as Red Fort, Lotus temple, Akshardham temple, Jantar Mantar, Jama Masjid, and more. But covering it all in a single day is a bit difficult. These above-stated attractions are nearby and can be easily covered on a day trip. If you have more days to roam around in Delhi, visit other tourist attractions. The city will not disappoint you. Ensure you do lots of street shopping from the famous local markets of Delhi.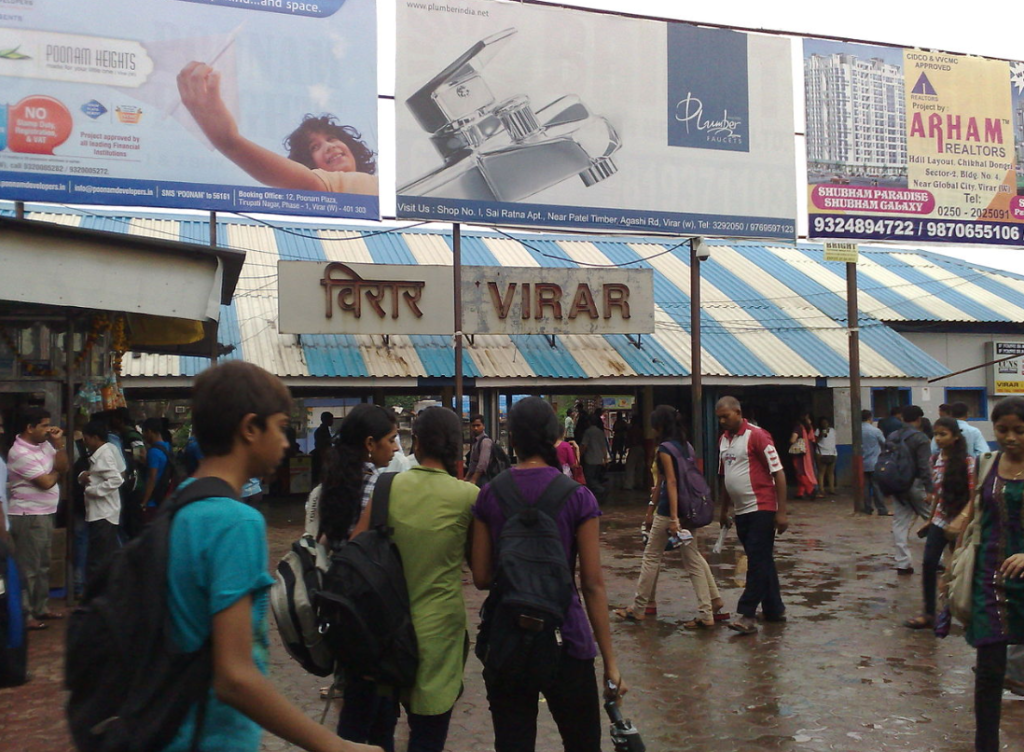 With numerous immigrants and various religious groups, Virar is truly a melting pot of cultures. Most of the inhabitants of the city are Marathi, Gujarati, Zoroastrian Parsi and Konkani. Virar includes Hindus, Muslims, Christians, Jews, Parsis, Buddhists, Sikhs, and Jains.